Posts from —
June 2009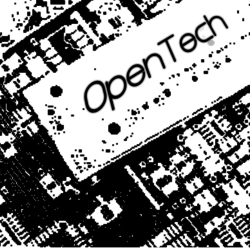 Hap­pi­ly, I've com­plet­ed my pre­sen­ta­tion on Radio Dra­ma At A Dis­tance (aka VoIP Radio Dra­ma) that I'll be giv­ing at Open­Tech 2009 in just a cou­ple of weeks' time on July 4 in Lon­don. You can read about it here.
It's only a 15-minute slot but it should be fun, and if you've won­dered how to get a bunch of peo­ple who are geo­graph­i­cal­ly sep­a­rat­ed togeth­er to cre­ate radio dra­ma, it will hope­ful­ly give you some ideas.
After the event, I'll pub­lish some kind of paper on the con­tent and hope­ful­ly put the pre­sen­ta­tion slides up some­where acces­si­ble. How­ev­er, at the time of writ­ing you can still get in to the event itself, and there are plen­ty of inter­est­ing pre­sen­ta­tions and dis­cus­sions through­out the day — here's the sched­ule as it cur­rent­ly stands. So you might like to try and get there in person.
In par­tic­u­lar, I draw your atten­tion to pre­sen­ta­tions by Bill Thomp­son and Ben Goldacre, in the first ses­sion of Stream A.
June 23, 2009 Comments Off on Two weeks to OpenTech 2009
June 23, 2009 Comments Off on The Digital Britain report and what it means
Leona Gra­ham will be pre­sent­ing a paper/experience at this unique con­fer­ence, to be held in Toron­to from Octo­ber 22–25, 2009 and spon­sored by the Asso­ci­a­tion for Research on Moth­er­ing (ARM) in con­junc­tion with York Uni­ver­si­ty's 50th Anniver­sary Cel­e­bra­tion. The title of her talk is The Great Return­ing. More to follow!
June 17, 2009 Comments Off on Mothering for the Environment Conference (Toronto, Canada)