Two weeks to OpenTech 2009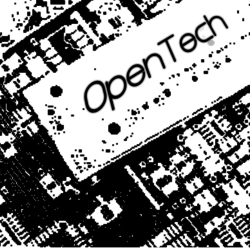 Happi­ly, I've com­plet­ed my pre­sen­ta­tion on Radio Dra­ma At A Dis­tance (aka VoIP Radio Dra­ma) that I'll be giv­ing at Open­Tech 2009 in just a cou­ple of weeks' time on July 4 in Lon­don. You can read about it here.
It's only a 15-minute slot but it should be fun, and if you've won­dered how to get a bunch of peo­ple who are geo­graph­i­cal­ly sep­a­rat­ed togeth­er to cre­ate radio dra­ma, it will hope­ful­ly give you some ideas.
After the event, I'll pub­lish some kind of paper on the con­tent and hope­ful­ly put the pre­sen­ta­tion slides up some­where acces­si­ble. How­ev­er, at the time of writ­ing you can still get in to the event itself, and there are plen­ty of inter­est­ing pre­sen­ta­tions and dis­cus­sions through­out the day — here's the sched­ule as it cur­rent­ly stands. So you might like to try and get there in person.
In par­tic­u­lar, I draw your atten­tion to pre­sen­ta­tions by Bill Thomp­son and Ben Goldacre, in the first ses­sion of Stream A.