Digital Britain Unconferences Report released: Please sign up!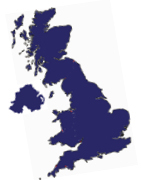 The Dig­i­tal Britain Uncon­fer­ences Report is now avail­able. There's an Exec­u­tive Sum­ma­ry and the full Report itself, and you can read them both below. Most impor­tant of all, assum­ing that you agree with the con­tent, I would encour­age you to put your name to the doc­u­ment by adding a com­ment on the web site with your full name.
The whole process by which this Report came togeth­er is almost as amaz­ing as the final doc­u­ment itself. Feb­ru­ary saw the release of the offi­cial inter­im Dig­i­tal Britain report and the Dig­i­tal Britain Sum­mit, both of which seemed to many to leave a great deal of ques­tions unan­swered and not go near­ly far enough. Com­ments were sought in advance of the release of the final offi­cial report lat­er in the year.
Giv­en vir­tu­al­ly no time, a groundswell of pop­u­lar activism around the coun­try led groups and "Uncon­fer­ences" to be set up to explore and col­lect com­ments to sub­mit for con­sid­er­a­tion, using all the lat­est inter­net tech­nolo­gies and social media sys­tems to organ­ise, pub­li­cise, and allow live par­tic­i­pa­tion in meet­ings all over the coun­try. From rooms full of peo­ple in some loca­tions to a hand­ful of par­tic­i­pants in anoth­er, we all came togeth­er and thrashed out our ideas for how Britain should move for­ward into a dig­i­tal future of uni­ver­sal high-speed sym­met­ri­cal Inter­net access in which we can all par­tic­i­pate. We all added our con­tri­bu­tions to what we felt "Dig­i­tal Britain" should real­ly mean.
Then came the remark­able efforts of a small team of edi­tors to col­late the reports from the indi­vid­ual meet­ings and bring them togeth­er to cre­ate the final Report and Sum­ma­ry. Every­one involved is to be hearti­ly con­grat­u­lat­ed for a tremen­dous job.
I was mild­ly (though hap­pi­ly) sur­prised that my per­son­al account of the Cam­bridge meet­ing end­ed up as the Cam­bridge group's sub­mis­sion to the report. Inevitably I did­n't cov­er every nuance of the dis­cus­sion, but I hope oth­er atten­dees feel that I pre­sent­ed it fair­ly and effec­tive­ly. My per­son­al thanks to Bill Thomp­son for con­ceiv­ing the Cam­bridge meet­ing and help­ing to bring the entire effort together.
Now the Dig­i­tal Britain Uncon­fer­ences Report is out there – and is being con­sid­ered by those prepar­ing the offi­cial Gov­ern­ment Dig­i­tal Britain report for pub­li­ca­tion in just a short time – and I am very hap­py to put my name to it. I would like to thank every­one who helped put the Uncon­fer­ences and the result­ing Report togeth­er, for all their hard work assem­bled in a remark­ably short time. I am very pleased to have been able to con­tribute a small part to the process.
I am more than hap­py to endorse the final Dig­i­tal Britain Uncon­fer­ences Report and the rec­om­men­da­tions con­tained there­in. I sin­cere­ly hope it pos­i­tive­ly impacts the Gov­ern­men­t's plans and deci­sions in this vital­ly impor­tant aspect of the coun­try's future.
Please read the report, or at least the sum­ma­ry, and if you agree with it and its rec­om­men­da­tions, please add your name to it in the Com­ments sec­tion by click­ing here.
Dig­i­tal Britain Uncon­fer­ences