Connect / Community / Change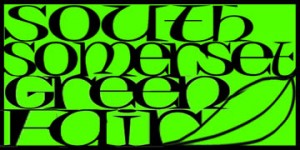 Connect/Community/Change — CCC. Car­o­line Bar­ry, Les­ley Dock­sey and Leona Gra­ham have joined up to devel­op a project to help in the trans­for­ma­tion of the envi­ron­men­tal 'Tran­si­tion' move­ment — from a non-sus­tain­able to a sus­tain­able future.
The group had a stand at the upcom­ing South Som­er­set Green Fair & Scythe Fes­ti­val at Thor­ney Lake, near Langport/Glastonbury, Som­er­set on Sun­day 14 June 2009. We were there to lis­ten - and from thence to action. It was high­ly suc­cess­ful and lots of fun to boot!
We can do it; we can find a way, in each of our com­mu­ni­ties: we have the pow­er and the means.