"Radio Drama At A Distance" OpenTech presentation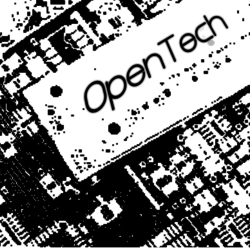 On 4 July I was pleased to be able to give a pre­sen­ta­tion at Open­Tech, held at the Uni­ver­si­ty of Lon­don Union, Malet St, on how to cre­ate radio dra­ma when the par­tic­i­pants are geo­graph­i­cal­ly sep­a­rat­ed. The tech­nique employs VoIP tech­nol­o­gy (Skype in this case) and the pre­sen­ta­tion includes an overview of tech­nol­o­gy choic­es, how to get the best results, and plan­ning, per­for­mance and pro­duc­tion tips. Hope­ful­ly it will be use­ful to oth­ers inter­est­ed in devel­op­ing new approach­es to the won­der­ful field of radio drama.
The pre­sen­ta­tion is informed by my expe­ri­ences work­ing with the Radio Riel Play­ers, a group based in the vir­tu­al world of Sec­ond Life around the radio sta­tion Radio Riel.
This pre­sen­ta­tion is now a Slide­cast, includ­ing not only the slides but also the audio of my pre­sen­ta­tion, cour­tesy of Sam and David at Open­Tech. Yes, there are some minor sync issues, but not dis­rup­tive ones!
For a more detailed descrip­tion of the pre­sen­ta­tion, please see this page.