Category —
Conferences
Leona helped to co-ordi­nate resources at the 9th World Wilder­ness Con­gress (WWC), in Meri­da, Mex­i­co between the 6th and 13th of November.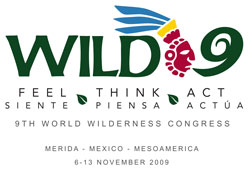 "Launched by The WILD Foun­da­tion in 1977, the World Wilder­ness Con­gress (WWC) is now the longest-run­ning, pub­lic, inter­na­tion­al envi­ron­men­tal forum. With over 30 years of con­ser­va­tion achieve­ments, the WWC has become a high-pro­file plat­form for act­ing on com­plex wilder­ness and wild­lands issues.
"WWCs include senior-lev­el rep­re­sen­ta­tion from gov­ern­ments, the pri­vate sec­tor, native peo­ples, non-gov­ern­men­tal orga­ni­za­tions, acad­e­mia and the arts in a struc­ture care­ful­ly designed to bring togeth­er the full spec­trum of wilder­ness-relat­ed views. Broad-based par­tic­i­pa­tion, com­bined with the spir­it of open and bal­anced debate, cre­ates a con­struc­tive, objec­tive ori­ent­ed envi­ron­ment, and gen­er­ates prac­ti­cal con­ser­va­tion outcomes.

"The Con­gress con­venes every three to four years around the world. Past WWCs have been held in South Africa (1977, 2001), Aus­tralia (1980), Scot­land (1983), USA (1987, 2005), Nor­way (1993), and India (1998).

"Since its ori­gins, the World Wilder­ness Con­gress has been a result-ori­ent­ed con­ser­va­tion project that begins long before the actu­al con­ven­tion of del­e­gates takes place, and WILD 9 will be no dif­fer­ent. In the months lead­ing up to Meri­da, sev­er­al com­mit­tees, groups, agen­cies and orga­ni­za­tions are work­ing on mod­els, objec­tives and tar­gets that address a glob­al agen­da and aim to achieve prac­ti­cal con­ser­va­tion results through a diverse and inter­est­ing pro­gram –with a Latin rhythm!"
Click here for more infor­ma­tion.
Last day's feed from the Congress:
Video clips at Ustream
Here's the last of my video sequences from the Open­Tech 2009 Con­fer­ence, which I was pleased to both attend and speak at.
Women In Tech­nol­o­gy was a fas­ci­nat­ing and use­ful con­scious­ness-rais­ing ses­sion that more men should have stayed for! It was a fol­low-up to this year's Ada Lovelace Day.
Chaired by Zoe Mar­go­lis, the pan­el con­sist­ed of Sue Black, Janet Parkin­son, Suw Char­man-Ander­son and Kathryn Kor­rick (right to left as you look at the screen). Each gave a short pre­sen­ta­tion and the ses­sion end­ed with ques­tions from the floor.
The vast major­i­ty of most of the pre­sen­ta­tions is cov­ered in this video, with the excep­tion of Kathryn Cor­rick­'s mini-work­shop (which I par­tic­i­pat­ed in and thus could­n't eas­i­ly shoot) and a slight hic­cup when the bat­tery ran out – sub­se­quent sec­tions are hand-held as Sanyo thought­ful­ly placed the pow­er input con­nec­tor for my cam­corder so as to obscure the tri­pod sock­et. Hmph.
How­ev­er there is enough here to appre­ci­ate the major­i­ty of the content.
Women In Tech­nol­o­gy — Open­Tech 2009 from Richard Elen on Vimeo.
Rather unex­pect­ed­ly, I was able to be present at, and to cap­ture the major­i­ty of, this address to the atten­dees at Open­Tech 2009 by Sir Bonar Nevill-King­dom, self-described as "Her Majesty's most senior civ­il ser­vant con­cerned with Infor­ma­tion and Com­mu­ni­ca­tion Tech­nolo­gies (or "ICTs") [and] the Prime Minister's data-shar­ing czar."
He dis­cussed "The Three Pil­lars of Dig­i­tal Britain" and the major­i­ty of the text of his address may be found here.
Due to the unex­pect­ed nature of this event, I regret that the very front of the pre­sen­ta­tion is miss­ing and the video is hand-held. The Open Rights Group, with a lev­el of fore­sight that has to be seen to be believed, has pub­lished a rather bet­ter record­ing of this event, and I am pleased to direct you to their ver­sion on blip.tv. Or you can watch my wob­bly ver­sion below.
Sir Bonar Neville-King­dom — Open­Tech 2009 from Richard Elen on Vimeo.

Ben Goldacre is a med­ical doc­tor and best-sell­ing author of the (high­ly rec­om­mend­ed) book Bad Sci­ence, which was short­list­ed for the BBC's Samuel John­son Prize for Non-Fic­tion recent­ly. The book shows how you can sim­ply apply the sci­en­tif­ic method to suc­cess­ful­ly guard your­self against both main­stream and "alter­na­tive" med­ical scams, and debunk non-demon­stra­ble claims, with some fair­ly scary examples.
In this some­what impromp­tu talk deliv­ered at Open­Tech 2009, Ben looks at how we could take some of the ideas in the book a good deal fur­ther. Ben's talk was part of the after-lunch ses­sion in the main hall, and he is seen with Bill Thomp­son (you can see Bil­l's talk here) and chair Zoe Margolis.
Ben Goldacre: "Beyond Bad Sci­ence", Open­Tech 2009 from Richard Elen on Vimeo.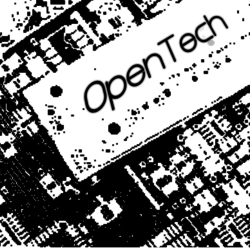 Here's the cur­rent list of Open­Tech 2009 mate­r­i­al I've been able to locate online, organ­ised by ses­sion num­ber. If I've missed any­one, please add a com­ment with details (Updat­ed 14:00, 24 July):
Ses­sion 1
Main Hall Ses­sion 1 audio Com­mu­ni­ty and Democ­ra­cy in Hijacked Space (Space Hijack­ers); Does FoI work? You Bet! (Heather Brooke)
Room 3E Ses­sion 1 audio Radio Dra­ma at a dis­tance (Richard Elen); Dig­i­tal archae­ol­o­gy of the micro­com­put­er, 1974–1994 (Steve Good­win); How can open video become the new TV? (Hamish Campbell)
Richard Elen on Radio Dra­ma at a Dis­tance (slide­cast with audio)
Ses­sion 2
Main Hall Ses­sion 2 audio Mak­ing things hap­pen: Going beyond ideas to imple­men­ta­tion. With Tom Stein­berg (mySo­ci­ety), Tom Loose­more (4iP and more) and Louise Fer­gu­son (Open­Rights­Group and more).
Upper Hall Ses­sion 2 audio Dig­i­tal Engage­ment — Richard Stir­ling (Cab­i­net Office); Open Gov­ern­ment Data — John Sheri­dan (OPSI); Open­ing Up Gov­ern­ment Data: Give it to us Raw, Give it to us Now — Rufus Pol­lock (Open Knowl­edge Foundation)
Ses­sion 3
Ses­sion 4
Ses­sion 5
Ses­sion 6
Gen­er­al
One of the high points of my atten­dance at Open­Tech 2009 on Sat­ur­day was the after-lunch talk by Bill Thomp­son, whom I would rate as one of the UK's lead­ing tech­nol­o­gy com­men­ta­tors. He writes and broad­casts fre­quent­ly (such as on BBC World Ser­vice's week­ly tech­nol­o­gy show Dig­i­tal Plan­et, which I also rec­om­mend high­ly), and is well worth fol­low­ing.
He took as his theme an updat­ed take on the "Two Cul­tures Prob­lem", after CP Snow's famous lec­ture of 50 years ago.
From the notes for Open­Tech: "It's fifty years since CP Snow's famous lec­ture on the Two Cul­tures – sci­ence and lit­er­a­ture. We seem to have a dif­fer­ent divide these days, between 'peo­ple like us' and the rest. What might be done about this?"
Here's the video I took of Bil­l's talk – which is the short ver­sion of one he gave last month in Cam­bridge, for which a record­ing is cur­rent­ly unavailable.
Bill Thomp­son on "The Two Cul­tures Prob­lem": Open­Tech 2009 from Richard Elen on Vimeo.
Read more of Bil­l's work at http://www.andfinally.com/ - and you may also find his BBC News | Tech­nol­o­gy arti­cle, A nation of pro­gram­mers? of interest.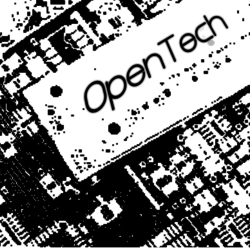 On 4 July I was pleased to be able to give a pre­sen­ta­tion at Open­Tech, held at the Uni­ver­si­ty of Lon­don Union, Malet St, on how to cre­ate radio dra­ma when the par­tic­i­pants are geo­graph­i­cal­ly sep­a­rat­ed. The tech­nique employs VoIP tech­nol­o­gy (Skype in this case) and the pre­sen­ta­tion includes an overview of tech­nol­o­gy choic­es, how to get the best results, and plan­ning, per­for­mance and pro­duc­tion tips. Hope­ful­ly it will be use­ful to oth­ers inter­est­ed in devel­op­ing new approach­es to the won­der­ful field of radio drama.
The pre­sen­ta­tion is informed by my expe­ri­ences work­ing with the Radio Riel Play­ers, a group based in the vir­tu­al world of Sec­ond Life around the radio sta­tion Radio Riel.
This pre­sen­ta­tion is now a Slide­cast, includ­ing not only the slides but also the audio of my pre­sen­ta­tion, cour­tesy of Sam and David at Open­Tech. Yes, there are some minor sync issues, but not dis­rup­tive ones!
For a more detailed descrip­tion of the pre­sen­ta­tion, please see this page.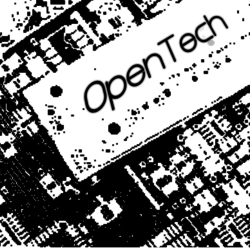 Hap­pi­ly, I've com­plet­ed my pre­sen­ta­tion on Radio Dra­ma At A Dis­tance (aka VoIP Radio Dra­ma) that I'll be giv­ing at Open­Tech 2009 in just a cou­ple of weeks' time on July 4 in Lon­don. You can read about it here.
It's only a 15-minute slot but it should be fun, and if you've won­dered how to get a bunch of peo­ple who are geo­graph­i­cal­ly sep­a­rat­ed togeth­er to cre­ate radio dra­ma, it will hope­ful­ly give you some ideas.
After the event, I'll pub­lish some kind of paper on the con­tent and hope­ful­ly put the pre­sen­ta­tion slides up some­where acces­si­ble. How­ev­er, at the time of writ­ing you can still get in to the event itself, and there are plen­ty of inter­est­ing pre­sen­ta­tions and dis­cus­sions through­out the day — here's the sched­ule as it cur­rent­ly stands. So you might like to try and get there in person.
In par­tic­u­lar, I draw your atten­tion to pre­sen­ta­tions by Bill Thomp­son and Ben Goldacre, in the first ses­sion of Stream A.
Leona Gra­ham will be pre­sent­ing a paper/experience at this unique con­fer­ence, to be held in Toron­to from Octo­ber 22–25, 2009 and spon­sored by the Asso­ci­a­tion for Research on Moth­er­ing (ARM) in con­junc­tion with York Uni­ver­si­ty's 50th Anniver­sary Cel­e­bra­tion. The title of her talk is The Great Return­ing. More to follow!